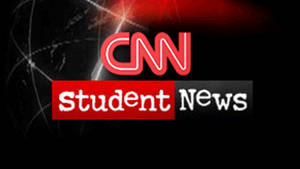 CNNStudentNews.com
is a ten-minute, commercial-free, daily news program for middle and high school students produced by the journalists and educators at CNN. This award-winning show and its companion website are available free of charge throughout the school year.
At
CNNStudentNews.com
, you'll find a wealth of teacher materials presented free of charge, including Daily Transcripts for each show, Daily Discussion questions, the Media Literacy Question of the Day, downloadable Maps and additional support materials to help students understand the news.
Some suggested teaching strategies:
- After viewing CNN Student News, use the Daily Discussion to help students discuss and understand the stories covered in the program. The questions are designed to promote critical thinking and are written for middle and high school students
- Distribute copies of the Daily Transcript and have students read the stories. Then, have students write their individual responses to that day's Daily Discussion questions or the weekly Newsquiz. This approach can be used to promote reading comprehension as well as in ELL classes.